3 May 2018
Thursday May 17th 2018, 10am - 12 noon at Creswick Pharmacy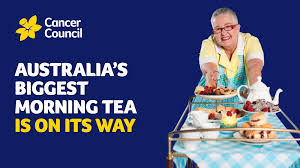 It's that time of year again; so come along to Creswick Pharmacy for a cuppa, some scrumptous morning tea and a chat with our staff, friends and neighbours.
As usual we will have lots of home made goodies to share, raffles with prizes donated from Creswick Pharmacy and other local businesses and other fun activities.
Join us with a small donation; all proceeds go to the Cancer Council and help with the research to find a cure for cancer.
We are looking to beat our record from last year of over $1,000 raised. Come along and help us achieve it.
Image: from www.biggestmorningtea.com.au