30 August 2019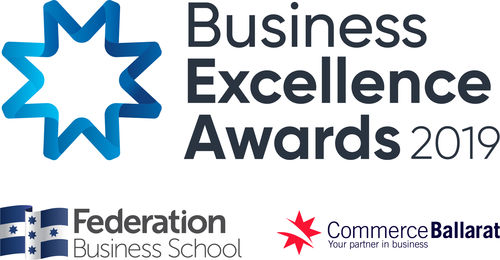 It was a night of pomp and ceremony at the Mecure Ballarat for the Federation Business School, Commerce Ballarat Business Excellence Awards 2019. The Creswick Pharmacy team was there in force to find out if we had been able to take out the coveted Ballarat Community Health Customer Service Award. The Customer Service Category is hotly contested each year, and to be named one of the three Finalists is quite a feat.
Although we were unsuccessful this year, it was a great night, and wonderful to see so many local businesses recognised for the wonderful work they do in our local community. A hearty congratulations to R&J Batteries who won the category and the overall Federation Business School Business of the Year Award too.
Of special mention is Springmount Fine Foods who won the Regional Development Australia - Grampians Eat Drink West Award; we were thrilled to see a new, local business take out this category and we were all cheering for them on the night.
Once again the process has been beneficial to our business in giving us the opportunity to reflect on what we do, and to take stock of all we have accomplished. A huge thank you to the team who provide such wonderful, personal customer service each and every day at the pharmacy; and a huge acknowledgement also to our customers who make the days at the pharmacy such a joy.
Until next year!