About Creswick Pharmacy
Vision:- Excellence in Customer Service and providing HealthCare for the Community at Large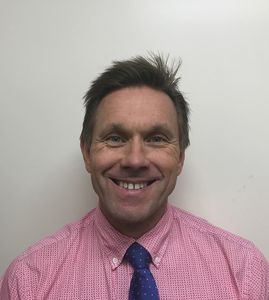 Creswick Pharmacy has been serving the evolving pharmacy and health needs of the Creswick community for more than 100 years. On December 5th 2011 the pharmacy became directly incorporated into one site with Creswick Medical Centre, moving to be the one stop health destination in Creswick and surrounding areas. It has been owned by Jeff Unmack since July 2001.
It is our purpose to serve the community of Creswick and surrounding areas for their health needs in relation to pharmacy supply, and we embrace this as our core purpose.
In alignment with this core purpose is our focus on customer service. Our customers are the reason our business continues to grow and thrive. They must always be our first priority and be the focus of everything that we do in the pharmacy. As stated under our Customer Service Charter "all customers are to be treated with respect, dignity, professionalism and courtesy whilst observing confidentiality at all times."
Jeff Unmack has been the owner of Creswick Pharmacy since July 2001. He prides himself and his team on the personal touch they can offer each and every customer. Being a welcoming, caring and supportive pharmacy is influenced by the man at the top, and that is certainly true of Creswick Pharmacy. Jeff's caring and supportive nature means that nothing is ever too much trouble, and he is always eager to hear your latest news and questions.
QCPP Accredited Pharmacy
Being a Quality Care Accredited Pharmacy brings peace of mind to all our customers that we have a robust quality system in place to provide them excellence in service each and every time they visit the pharmacy or receive a delivery.
We are externally audited every 2 years to ensure our systems, policies and procedures are up to date, compliant to all legal requirements and delivering the quality healthcare outcomes to our customers that they want and expect. We have been a Quality Care Accredited Pharmacy since the Program's inception and proudly adhere to its requirements as a cornerstone of our customer service excellence.