15 November 2017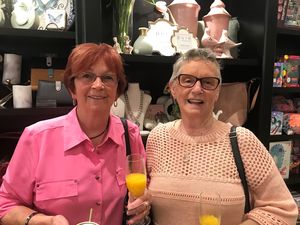 Creswick Pharmacy's fifth VIP Christmas Shopping Night was held on the warm and balmy evening of 9th of November, it was well attended by customers - some new, some well known and everyone out for a merry night. With a glass of bubbles on arrival to kick off a fun night, we all enjoyed some good food, fabulous give aways, cheery carols and lots of laughter.
An opportunity for Jeff and the team to show our Creswick Community how much we appreciate them and value their custom throughout the year, the night proved to be fun, festive and fab - just like the staff!
The smiles and enthusiasm abounded. The door prizes were given out thick and fast, with Jeff having missed his calling as a well crafted Bingo creative.
A huge thank you to all that attended and made the night one to remember!
We look forward to seeing you all again, and some new faces, in 2018.