9 November 2021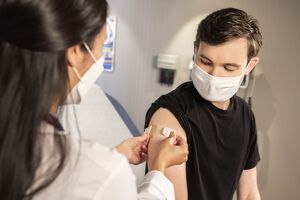 As we all know, vaccines are an excellent defence against a number of diseases that can be debilitating and painful. To help our local community and the wider Australian population, a number of our trained pharmacists are now able to offer this vaccination service to you.
By receiving a vaccination, you are helping yourself, your family and your local community. So come in and see us at Creswick Pharmacy today for more information.
Flu vax saves lives every year, and with the COVID vaxes now available, we are helping our community be safer and to open up more to return to normal.
We look forward to welcoming you at the pharmacy for your jab today.
Bookings are essential.